A Division of Houchens Insurance Group
Houchens Benefits is a full-service benefits broker servicing clients in nearly 20 states.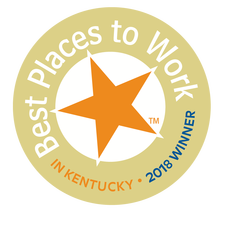 We pride ourselves in providing unmatched customer services to clients in nearly any industry. Our clients range in size from individuals up to 10,000-person companies. No matter the size, our goal is to provide the best insurance plans to fit your needs.
We work with many different insurance carriers, technology firms and TPA's to provide customized benefit strategies that optimize your organization's human capital, employee satisfaction and retention. Our strong relationships with insurance carriers guarantee that you will receive the best rate and most value in your plan-giving you peace of mind coverage.
Principles
Our team is focused on ensuring the individual success of our clients and your employees. Houchens Benefits is a service-oriented company; we focus on doing what it takes to meet our clients' timeline, budget, and savings targets. Most importantly, our position in the marketplace allows us to enjoy preferred financial arrangements with insurance vendors and third-party administrators across the United States. We actively cultivate long-standing relationships with major carriers, and those relationships allow us to obtain cost-effective proposals for our clients. Our Houchens Insurance team is 300 and counting strong, with experience in every industry and risk across the country, our team is equipped with the knowledge to best advise you on your benefit program.
At Houchens Benefits we advise and counsel existing and potential clients on how to creatively protect their assets and maintain financial stability by transfer of risk through insurance products, while creating a stable and ethical family oriented work environment.